No worries Min, I've written a quick tutorial. Please note, this only affects settings in TAB mode, and I have don't have the Island Paradise EP, so I haven't tested it with that. 
******************
1. Make a copy of your original VideoCamera.ini file and put it in a safe place (VERY IMPORTANT IN CASE YOU MESS SOMETHING UP). I put mine in a seperate folder somewhere.
Location of camera files:
PC:
64 bit: C:\Program Files (x86)\Electronic Arts\The Sims 3\GameData\Shared\NonPackaged\Ini
32 bit: C:\Program Files\Electronic Arts\The Sims 3\GameData\Shared\NonPackaged\Ini
Mac:
Applications ->The Sims 3 (right click on program and select "show package contents") -> Contents -> Resources -> transgaming -> c_drive -> Program files>Electronic Arts>The Sims 3>GameData>Shared>NonPackaged>Ini
2. Put Aikea's package on the desktop. Right-click and open with -> notepad. (On mac, it would be, open with -> textedit.)
3. Make another copy of the videocamera.ini file to the desktop (this is so you don't get "access denied" errors later (PC only, mac users don't need to do this). Right-click on this as well and go open with -> Notepad
4. Open them up side-by-side, then you can copy across Aikea's numbers to your videocamera.ini file. For safety, I just typed the numbers manually, but you can also copy-and-paste sections if you're careful (but don't just control+a the entire thing, as there are some funky symbols in the package file that you don't want).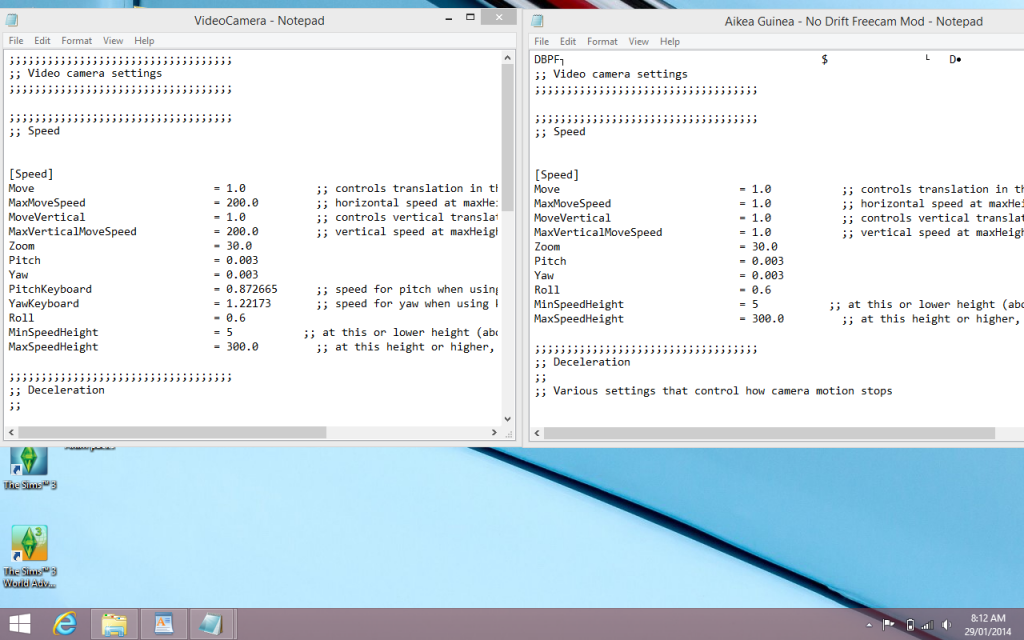 5. Once you're done, save your VideoCamera.ini file. Then close Aikea's file without saving.
6. Then go back to where your videocama.ini file is in located in your program files, then drag-and-drop your edited videocama.ini file from the desktop into the "ini" folder. You'll probably get this message: (just click "replace in this destination").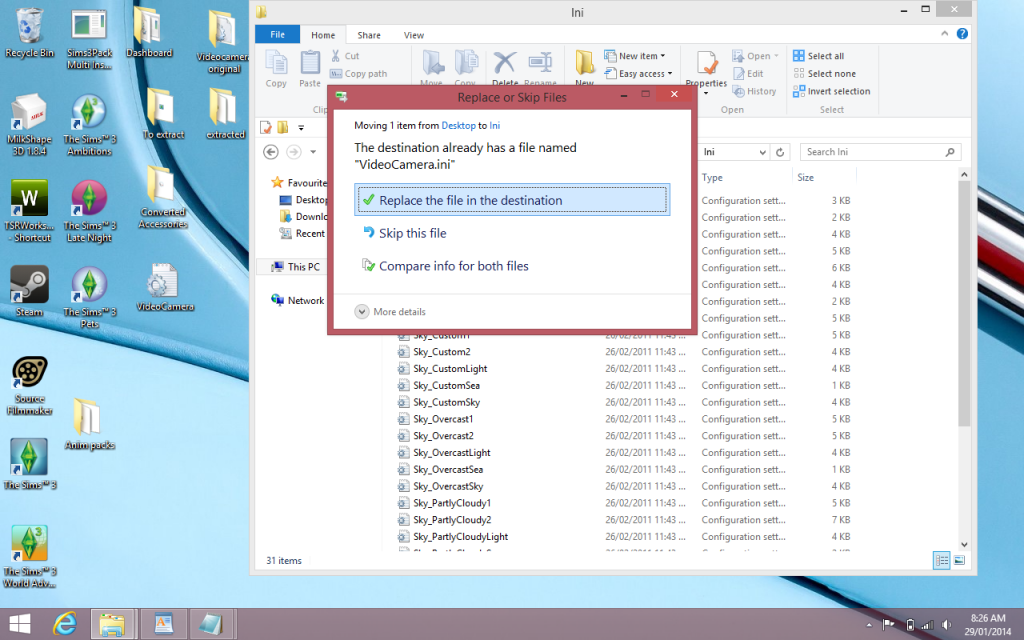 You might also get this message. Just click "continue"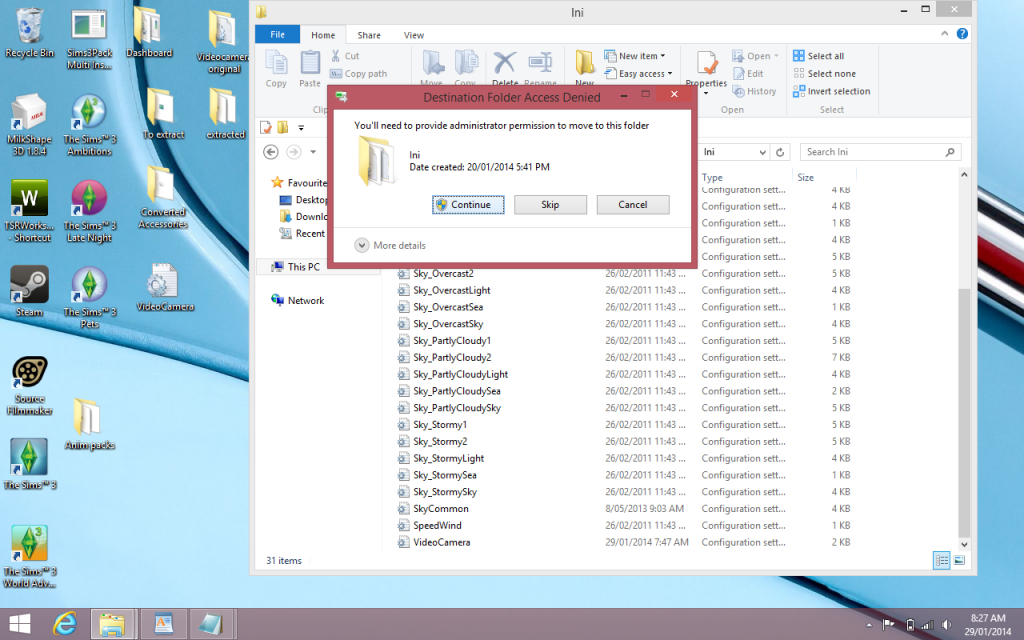 7. Run The Sims 3 and test out the camera (in tab mode). It should work. A quick way to test is to see if the camera can go all the way down to ground level.
If anything crazy happens, simply quit without saving. You can always replace the VideoCamera.ini file with your original backup.
8. If it's all good, you can then edit the Lerpduration however you please. (Or any other camera settings, if you're feeling brave!). Just always remember to have that original backup in case you make a mistake.
******************
Hope this helps. Let me know if anything doesn't make sense.