I thought I'd share this with you guys, since most people thought this would be handy. I know it really doesn't contribute to machinima making.. but it could. This is a DIY set and you can..well..do whatever you want with them.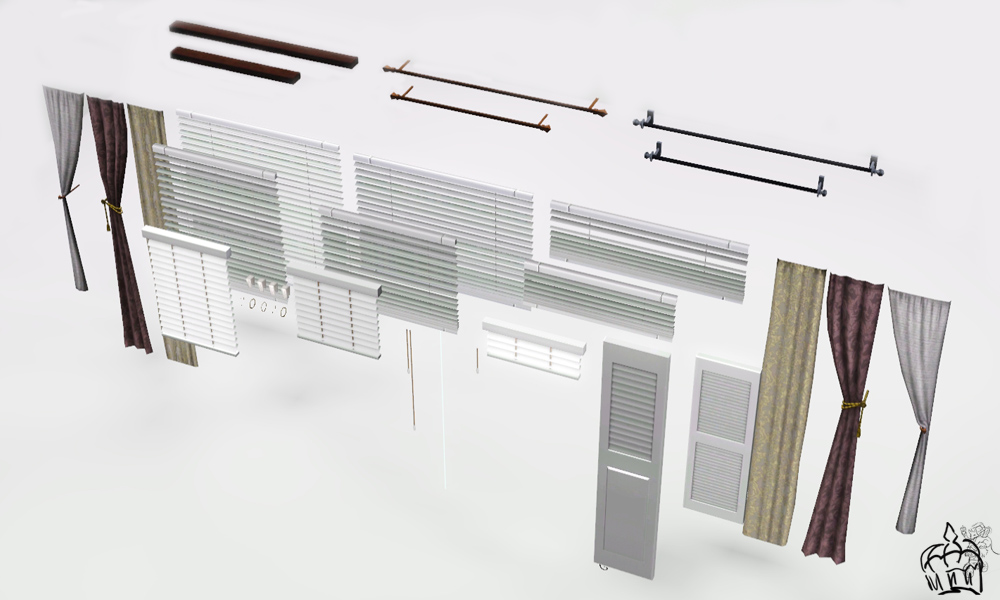 This set includes a total of 27 objects that you can transform into your own curtain/whatever creation. These all go off grid and will have to be adjusted by going into off grid mode. (See How To Use Instructions below!)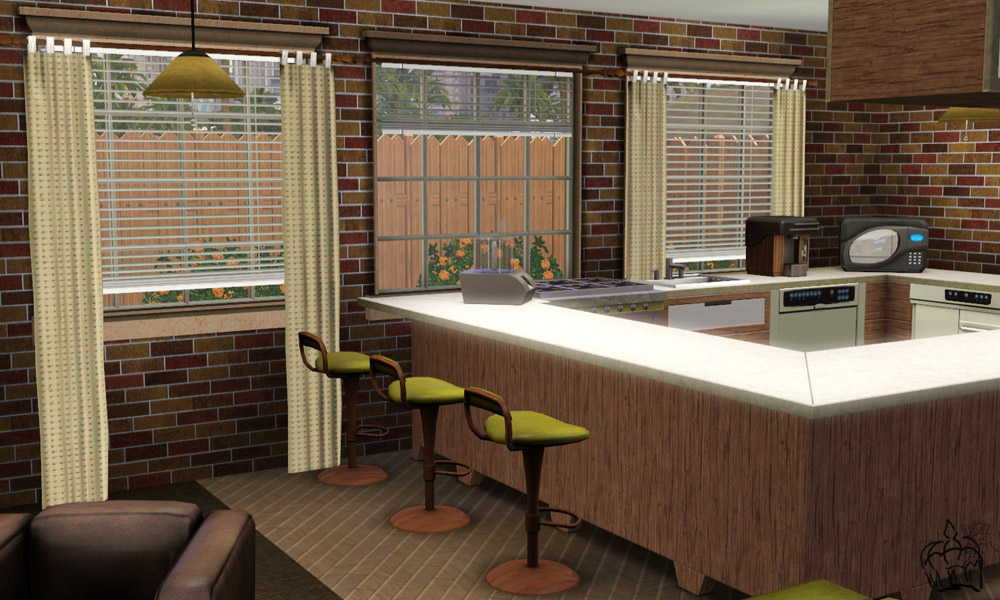 Important Notice: Some of these objects will not work with some windows (all of them mostly do).. but EA was super smart and made it to where almost all windows have different sizes and shapes, thus making it impossible not to avoid a problem like this. Though, chances are, if the certain object in this set is not working for a specific window/door.. there is most likely another object that will. If not, then that window/door and you were just not meant to be. I do apologize that.. but if EA wouldn't keep altering the sizes of all the windows, all of these would work perfectly with every window. This problem can be avoided by simply using the OMSP.
How to Use' Instructions
Okay, here we go.
Step One: Find the object your perfect to use in Buy Mode. Once you found that object, it will start trying to snap to the floor/wall around it. It will not obey you and move properly unless you hold down the ALT key when placing it. (if you can't find it, it's usually right under the "X" key or the "<" key) This will enable off grid and allow you to place it basically wherever you like. You do not need moveobjects on enabled to enable this feature.
Step Two: While holding ALT, move your object in the correct position. For curtains or rings, you will most likely have to move these will looking straight down at the floor to get a better view of where you're placing it. For Blinds or Shutters, sometimes they will sink into the wall if you do not have a good view of where you are placing them (Unless you want that). Reminder: Shutters/Blinds will not work with all windows, just the majority of them.
Step Three: Once you have it in place, left click and then it should place the object right where you wanted it to TADA!
These curtains cannot be moves up/down, unfortunately. With off grid being enabled, it cancels out that feature. There is no way to have them both enabled at the same time. This shouldn't be a problem though. All windows seem to be level.. but not perfectly level. (Yeah. Thanks EA. How smart of you)
For full list of objects, more information, and download link.. please visit the main download there located here: http://www.modthesims.info/download.php?t=480955

Enjoy!